Portfolio > Kiran's Entertainment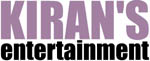 company hIstory
Kiran's Entertainment was the brainchild of Kiran Akhtar, a wonderful singer vocalist, a choreographer and a world-class dancer. Kiran's reputation in the UK's Asian industry led her to setup Kiran's entertainment. She was the pioneer of the much acclaimed "Bhangra Aerobics" which got National and International recognition in the press and media.
client brief
Kiran's Entertainment were looking for a fresh new professional image that could incorporate their many services such as singing, dancing, choreography and also event management.
They wanted a complete branding solution which encompassed Print stationary and also a very corporate looking website that allowed the company to promote it's services. The company also wanted a website that allowed them to add, modify & delete news on the front page of the website so that users could be kept informed of any special events (content management solution).
In addition, in order for the website to keep visitors interested in upcoming events, we adopted a newsletter system where the company can carry out e-marketing at a click of a button with minimum training.
the website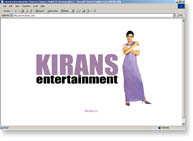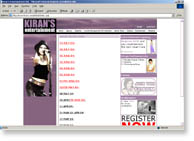 print stationary
Below is a screen shot of the print stationary that we designed for Kiran's Entertainment. The client wanted a very subtle look that also gave the look of quality & professionalism.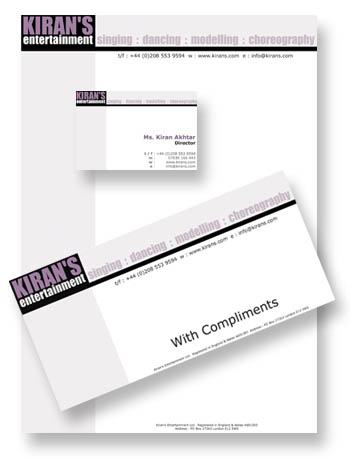 website features
News Facility
Email Newsletter subscription facility
Forum, allows users and general public to discuss topics
Aesthetically Designed
Easy to navigate
Users can contact the company through an online form
Designed to accommodate for upgrades and e-commerce facilities.
Hosted on Windows 2003 state of the art servers
technology used
testimonial
"..We were delighted at the outcome. We work with some major companies and especially charities such as cancer research uk. We didn't want our website and stationary to be too colourful and flashy so we were very happy with the final result. We love the news facility, that's a God send, every time we're abroad working on projects or events I can update these from anywhere with internet access, its great.
Thank you net-tech solutions. .."
Kiran Akhtar - Director (CEO)
future plans
We are also commissioned to design and implement the company's emarketing strategy as well as design posters and promotional material both on & offline.
Visit website: www.kirans.com